BRIEF OVERVIEW OF COBRA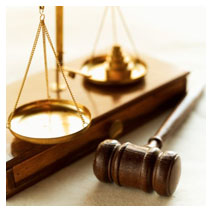 Employers with twenty or more employees providing health insurance benefits must offer a temporary extension of the Company's group insurance coverage when an Employee (or covered Dependent) experiences a Qualifying Event. Since COBRA is a temporary extension, benefits remain identical to that of a similarly-situated active Employee. The Participant is responsible for paying the group's premium (plus a small administration fee) and the Administrator is responsible for reimbursing the Insurer. COBRA continuation coverage offers individuals increased time to obtain new coverage and should not be viewed as a permanent plan.
EMPLOYERS SUBJECT TO COBRA
Virtually all Group Health Plans are subject to COBRA with the exception of "small employer plans," church group plans and federal government plans. A "small employer" is defined as an entity where fewer than twenty employees are employed on the typical business day during the previous calendar year. When calculating the total number of employees, part-time employees should be calculated as a percentage of a full-time employee and all employees must be included (even if they are not on the Group Health Plan).
Qualifying Events And Maximum Time Frames Under COBRA
Qualifying events with a maximum of 18 months of coverage
Termination of Employment
Employees Reduction in Work Hours
Events that may extend coverage up-to 29 months
Deemed disabled by SSA during first 60 days of COBRA
Qualifying events with a maximum of 36 months of coverage
Death of Employee
Divorce / Legal Separation
Medicare Entitlement
A Loss in Dependent Status
Definitions
Administrator - The individual responsible for the daily activities in the administration of COBRA.
ARRA - President Obama signed the American Recovery and Reinvestment Act (ARRA) on February 17, 2009. The law gives "Assistance Eligible Individuals" the right to pay reduced COBRA premiums for periods of coverage beginning on or after February 17, 2009 and can last up to 9 months.
COBRA - The Consolidated Omnibus Budget Reconciliation Act of 1985 and its modifications, additions and deletions.
Company - The firm (including all divisions/affiliates/subsidiaries)
Employee - A benefit eligible, active Employee of the Company who is enrolled in a COBRA eligible plan.
Dependent - A spouse and/or child that is covered under one or more COBRA eligible plans on the day prior to the "Qualifying Event."
Insurer - An insurance company providing benefits to the Company that are subject to the COBRA legislation.
Insurance Plan/Group Health Plan - A group health plan such as (but not limited to) medical, dental, long-term care, vision, hearing, free-standing psychiatric, Alcohol/Drug Dependency plans, health flexible spending arrangements (FSAs), discount programs and wellness plans are subject to COBRA.
Participant - An Employee and/or Dependent, who experienced a Qualifying Event and notified the Administrator of their desire to continue coverage, completed the necessary applications and made premium payments in a timely manner.
Qualified Beneficiary/Qualifier - An Employee and/or Dependent who experienced a "Qualifying Event" and is eligible to continue coverage under the COBRA legislation.
Qualifying Event - Any of the following six events that an Employee and/or Dependent have experienced is considered a Qualifying Event. In addition to experiencing the event sand continuing under COBRA, there must be a subsequent loss of coverage.